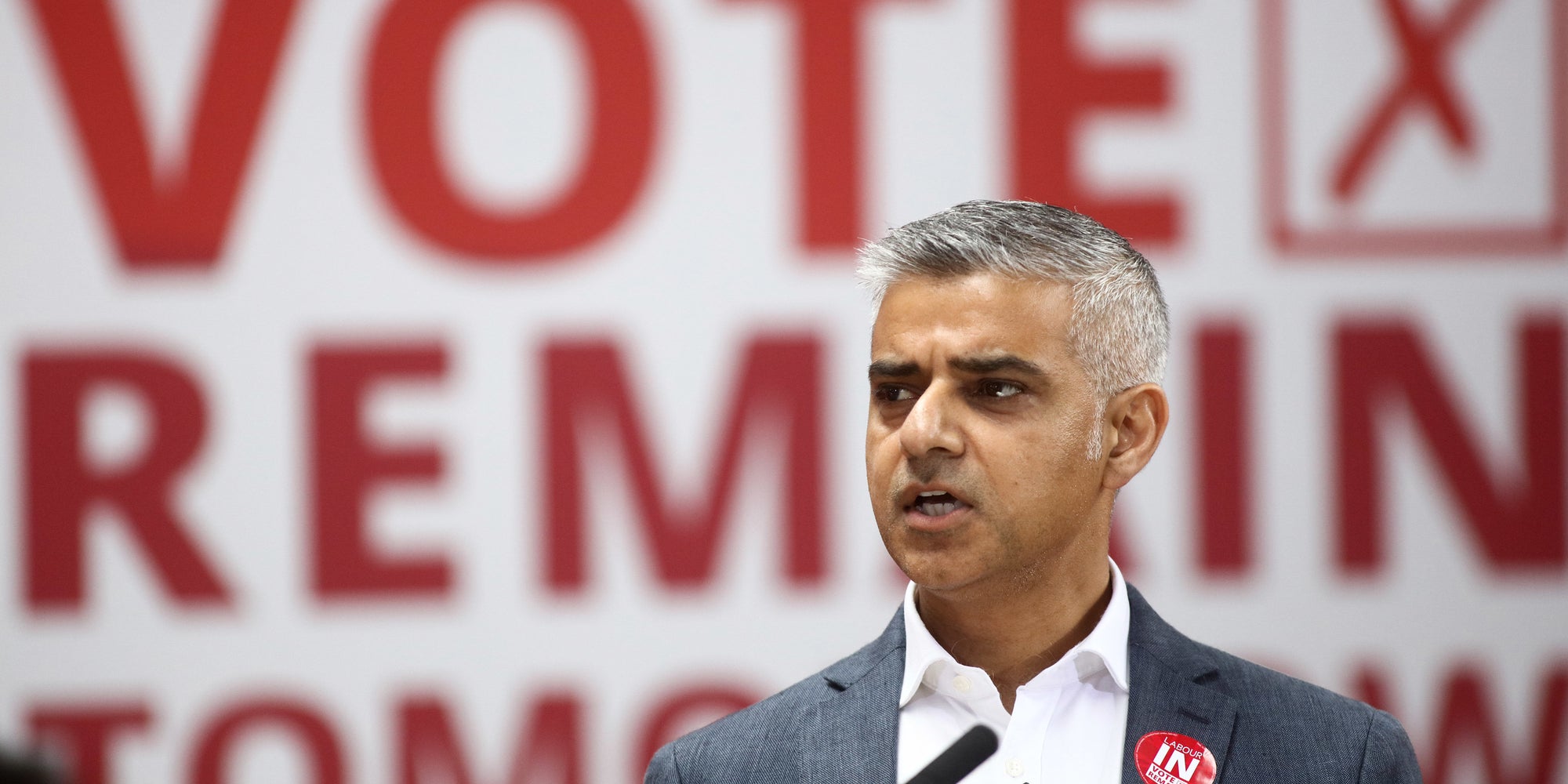 London's mayor made a forceful call for inclusion after the U.K.'s historic vote Thursday to leave the European Union.
Advocates for Brexit had deliberately stoked anti-immigrant fears with calls to "Take Back Our Country." A widely condemned ad from Nigel Farage's UK Independence Party showed a massive line of migrants with the text "Breaking Point."
But London Mayor Sadiq Khan, the first Muslim elected to that office, made it clear that non-British Europeans living in his city were still welcome.
"I want to send a clear message to every European resident living in London — you are very welcome here," Khan said in a Friday Facebook post that was shared by over 100,000 people. "As a city, we are grateful for the enormous contribution you make, and that will not change as a result of this referendum."
Khan has personal experience with the bigotry expressed by some of those Brexit activists. Before he was elected in May, his opponent painted him as an extremist, echoing Farage's comments last year that there was a faction of Muslim immigrants trying to fundamentally change Britain's culture.
The mayor, who had sided with the "remain" forces in the Brexit debate, noted that nearly one million European citizens live in London.
The majority of Londoners voted to stay in the EU. When the country as a whole disagreed with them, some even called for the city to seek independence from the U.K.
Others reached out to reassure EU citizens. One Italian couple living in London found a postcard Friday morning from a neighbor, who wrote that he hoped they would "stay and be part of the city for many, many years."
Yet the future of the three million non-British EU citizens currently living in the U.K. is uncertain. The Vote Leave group was explicit that they should be allowed to stay indefinitely. However, legal experts told the Guardian that there could be new hurdles like re-establishing residency status and that other rights could change.
Europeans who live in the U.K. expressed concerns about their future. Tadeusz Kaminski, who works as a baker and hails from Warsaw, Poland, told the Daily Mail that the outcome of the vote shocked her.
"I think it's a very bad idea," Kaminski said. "I don't even know if I'll have a future in the UK anymore."
Khan ended his statement on Friday by calling for unity.
"We all have a responsibility to now seek to heal the divisions that have emerged throughout this campaign — and to focus on what unites us, rather than that which divides us," he said.