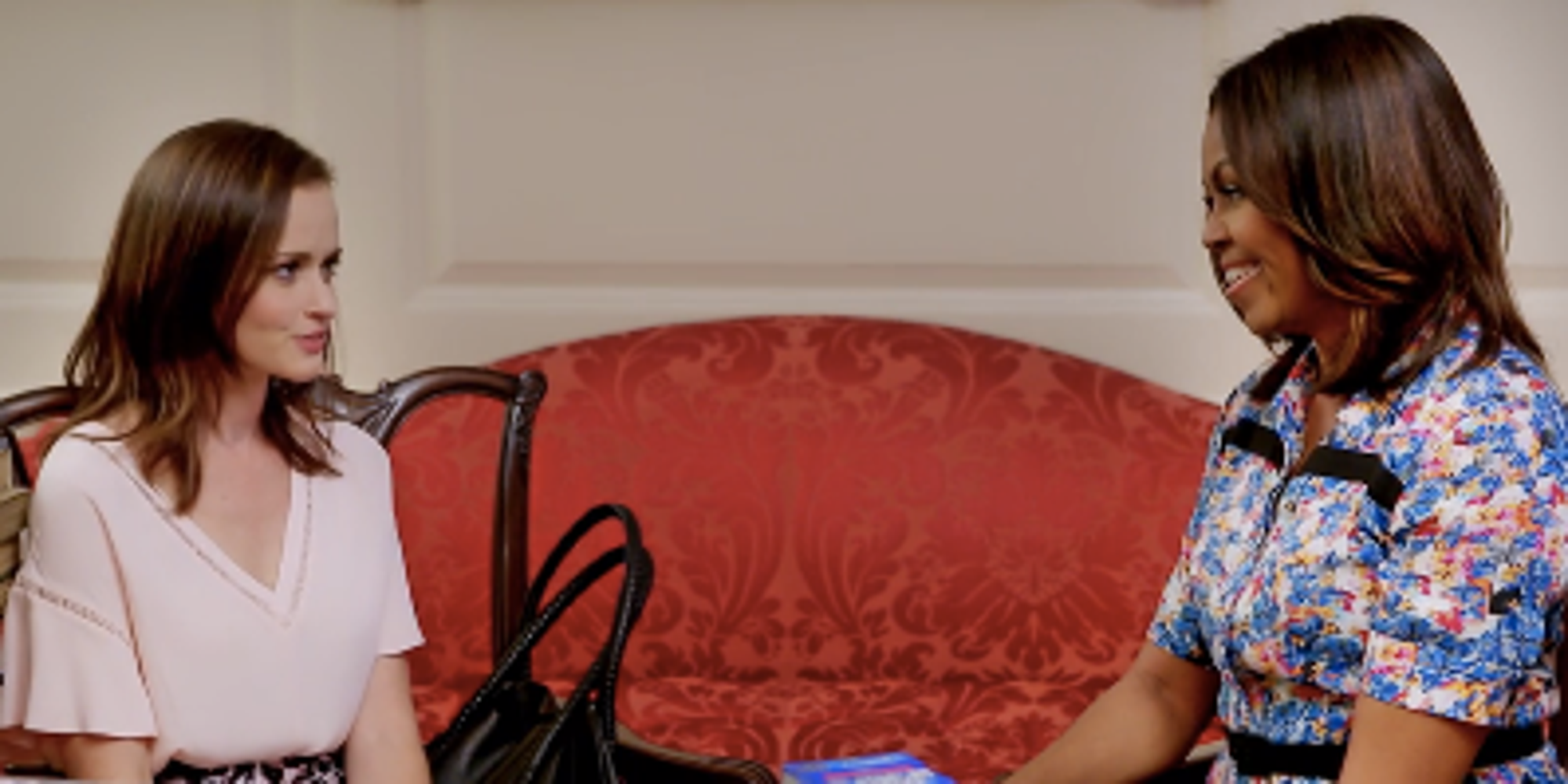 Where the Obamas lead, Rory Gilmore will follow.
When "Gilmore Girls" aired what was originally intended to be its series finale in 2007, Rory bid Stars Hollow adieu to follow Barack Obama on the campaign trail as a political reporter.
Nine years later, Obama is seated comfortably in the Oval Office, "Gilmore Girls" has been resurrected by Netflix for a four-part revival series and Rory is getting some face time with none other than First Lady Michelle Obama.
Ahead of the fall premiere date for "Gilmore Girls: A Year in the Life," Alexis Bledel in character as Rory paid a visit to the White House to counsel the first lady on some light *cough* reading. Lending a hand to Obama's Let Girls Learn initiative, which aims to ensure the educational success of girls around the world, Rory goes full-tilt Chilton-style overachiever.
"I wasn't sure about what mood you'd be in, so I brought all of Shakespeare 'cause you can't go wrong with the Bard," she tells FLOTUS on the eve of a Let Girls Learn trip to Liberia, Morocco and Spain.
Obama previewed their fateful meeting during her first day on Snapchat, which, if you hadn't heard, was too lit to handle.
But Rory wouldn't be her mother's daughter without letting her other half, Lorelai, in on the fun. After overwhelming Obama with a bevy of "classic beach reads," including Moby Dick, "a little Proust" and Anna Karenina, Rory proudly presents a box of blueberry Pop-Tarts as a gift from Lorelai.
(Sidenote: could you imagine if this happened under a Trump presidency? Melania would never.)
Watch their meeting in full below: