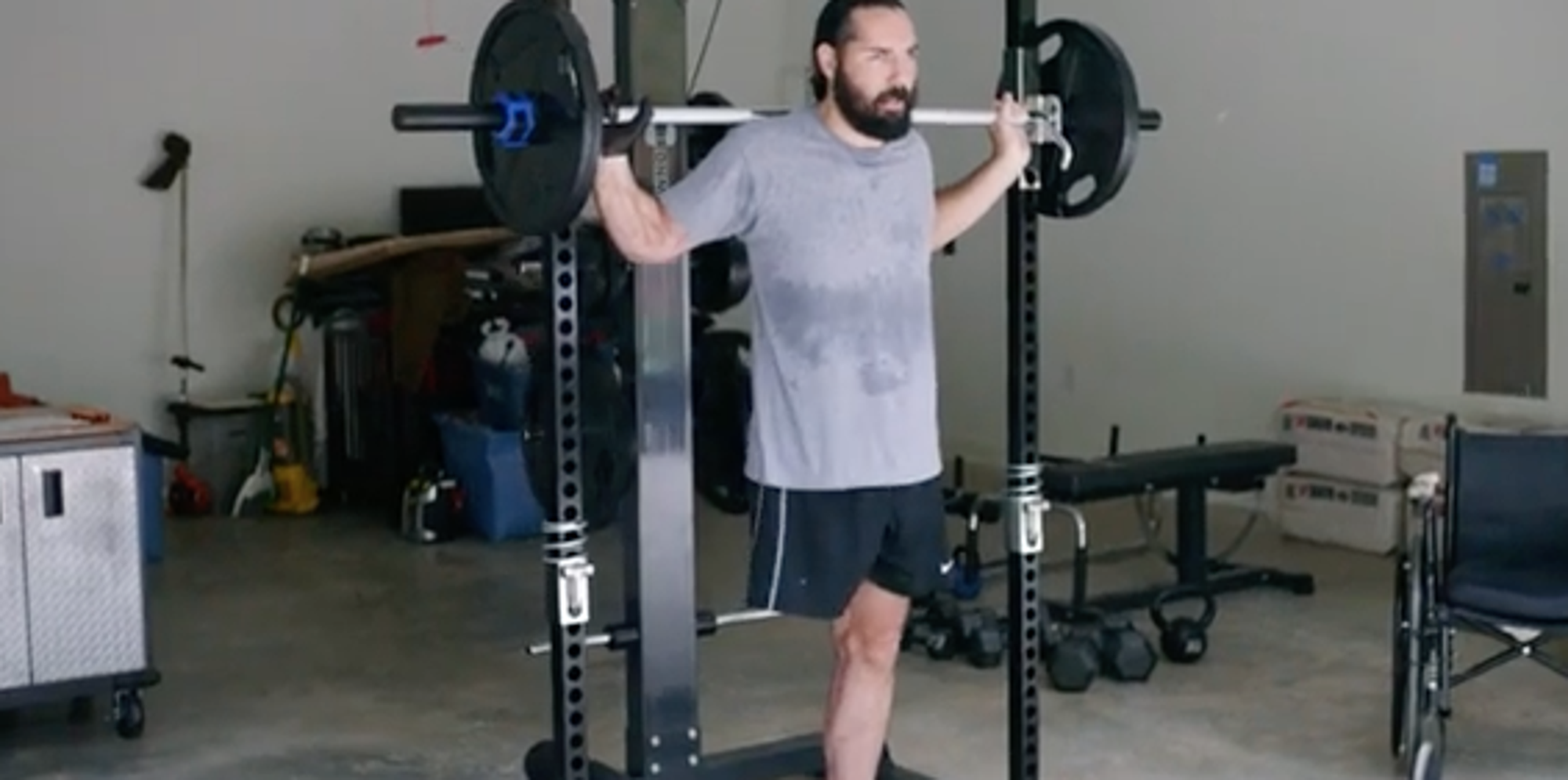 A new ad by the group VoteVets features a veteran speaking directly to President Donald Trump about his efforts to repeal Obamacare and limit Muslim immigration to the United States.
The ad shows an Afghanistan war veteran, who lost a leg in combat, working out. As he does weighted squats, he addresses the president in a voice-over.
"Look, you lost the popular vote. You're having trouble drawing a crowd. And your approval rating keeps sinking. But kicking thousands of my fellow veterans off their health insurance by killing the Affordable Care Act and banning Muslims won't help. And that's not the America I sacrificed for," he says in the ad, which aired during MSNBC's "Morning Joe" on Monday. "You want to be a legitimate president, sir? Then act like one."
According to a press release from VoteVets, Trump tweeted three minutes after the ad made its debut.
Any negative polls are fake news, just like the CNN, ABC, NBC polls in the election. Sorry, people want border security and extreme vetting.

— Donald J. Trump (@realDonaldTrump) February 6, 2017