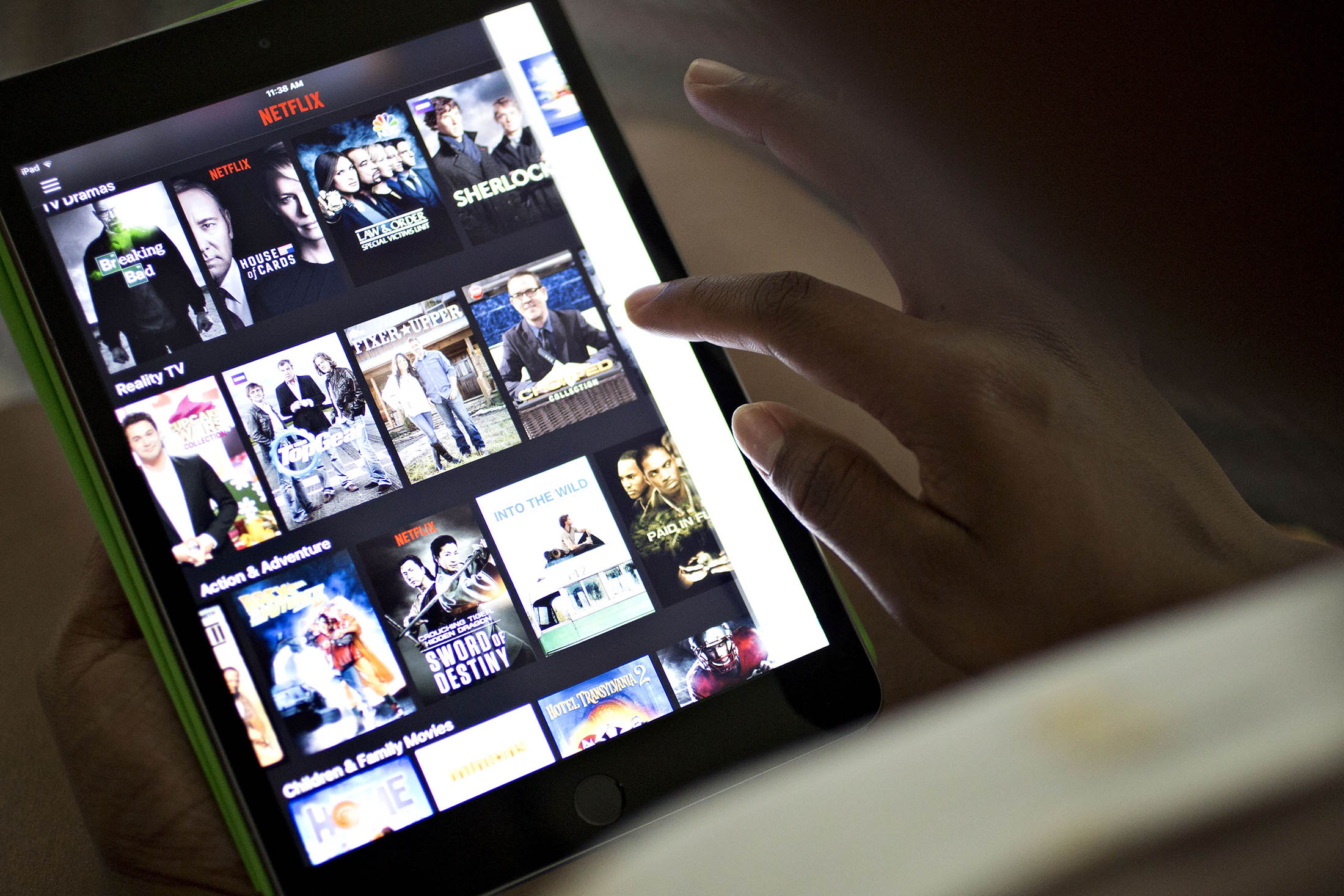 Netflix Inc. is plotting a move into the toy business.
The world's largest paid video service is looking to hire an executive to oversee the licensing of shows for books, comics and toys, and forge partnerships with retailers, according to a job posting on the company's website. Netflix has also asked partners for a share of consumer products made off of shows released by Netflix but owned by other TV studios, according to people familiar with the talks who asked not to be identified discussing private matters.
Merchandise will help market hit programs to a wider audience — and generate additional revenue. Netflix has already conducted one test with Hot Topic Inc., which sold T-shirts, mugs, caps and jewelry tied to sci-fi smash "Stranger Things." The company is still in an experimental phase, according to a Netflix spokeswoman.
"We are pursuing consumer products and associated promotion because we believe it will drive meaningful show awareness/buzz with more tangible, curated ways to interact with our most popular content," Netflix says in the posting. "We want licensed merchandise to help promote our titles so they become part of the zeitgeist for longer periods of time."
Media Company
Consumer products and merchandise are the latest example of Netflix's evolution from a technology company selling other people's programming to a media company that produces, owns and licenses intellectual property.
For all the fuss over "House of Cards" and "Orange Is the New Black," those hits were produced by other studios. "Stranger Things" was made in-house. Los Gatos, California-based Netflix is now making a few TV shows without the help of outside studios. The company just moved into a new facility in Hollywood with sound stages for production.
Turning shows and characters into board games, backpacks and theme-park rides is a logical next step. Walt Disney Co. has mastered the art of taking a piece of intellectual property, like a character from a movie, and turning it into all sorts of new businesses. Disney's consumer unit had sales of $1.5 billion last quarter.
Netflix doesn't have Disney-size aspirations yet — it's just dipping its toes into the market. Chief Content Officer Ted Sarandos downplayed the company's ambitions in toys and consumer products when asked about it last year.
"We don't want to make any shows to sell toys," Sarandos said at the time. "What's really important is there's a marketing component that comes with" toys, he said. "Kids carrying the backpack sells the show."