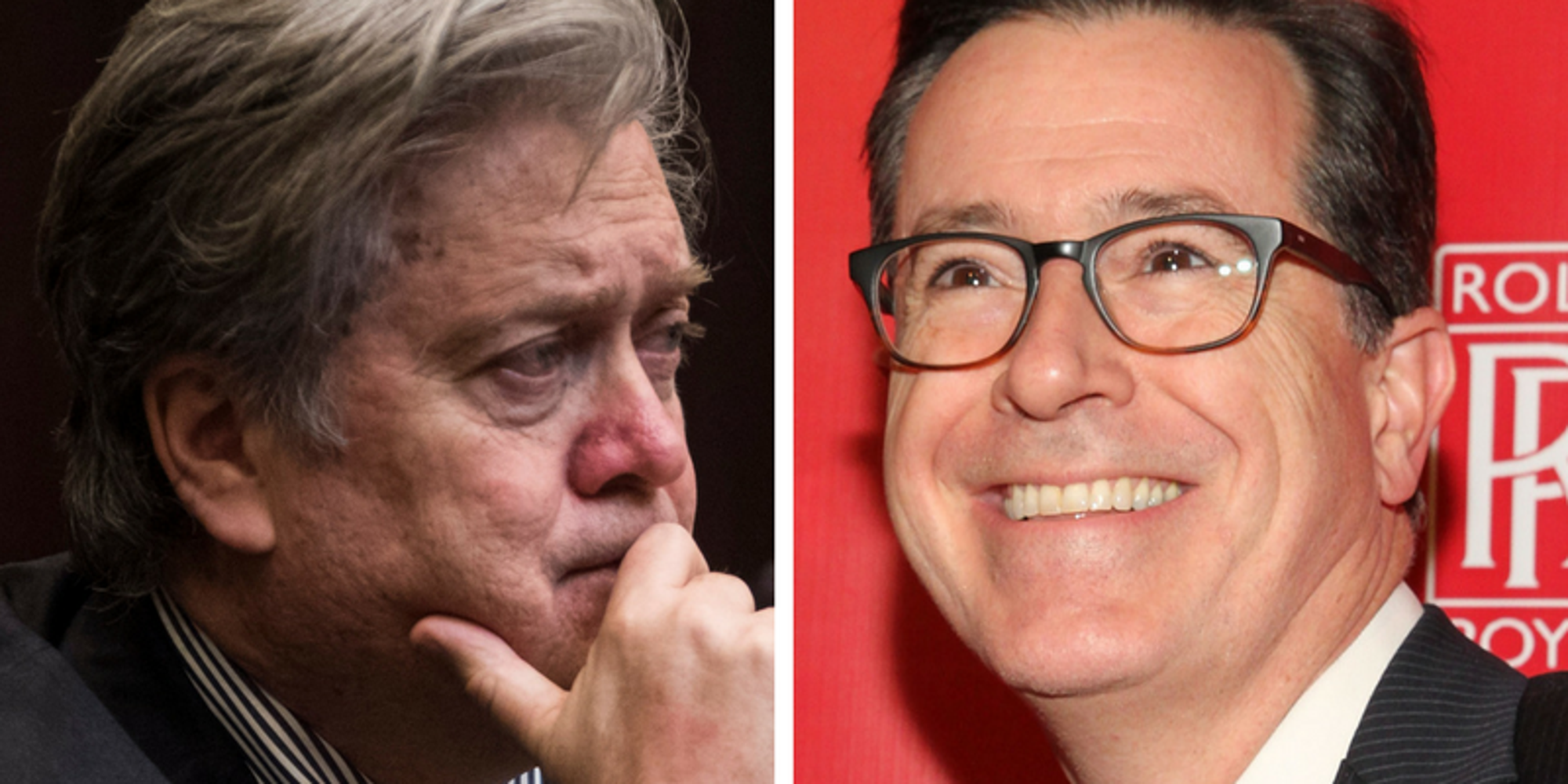 The administration's list was troublesome in one other way, too. It's "loaded with typos, like 'attaker' instead of 'attacker' and 'Denmakr' instead of 'Denmark,'" Colbert said.
"So, at least we know Steve Bannon isn't a grammar Nazi."
Bannon, of course, has come under intense fire for his website Breitbart News, which has been a magnet for white supremacists, misogynists and anti-Muslim audiences. His position as one of President Trump's top advisers has sparked questions over how much power he actually wields, and what he'll do with it. Punishing interns who don't spell-check White House memos is one thing we can cross off the list.