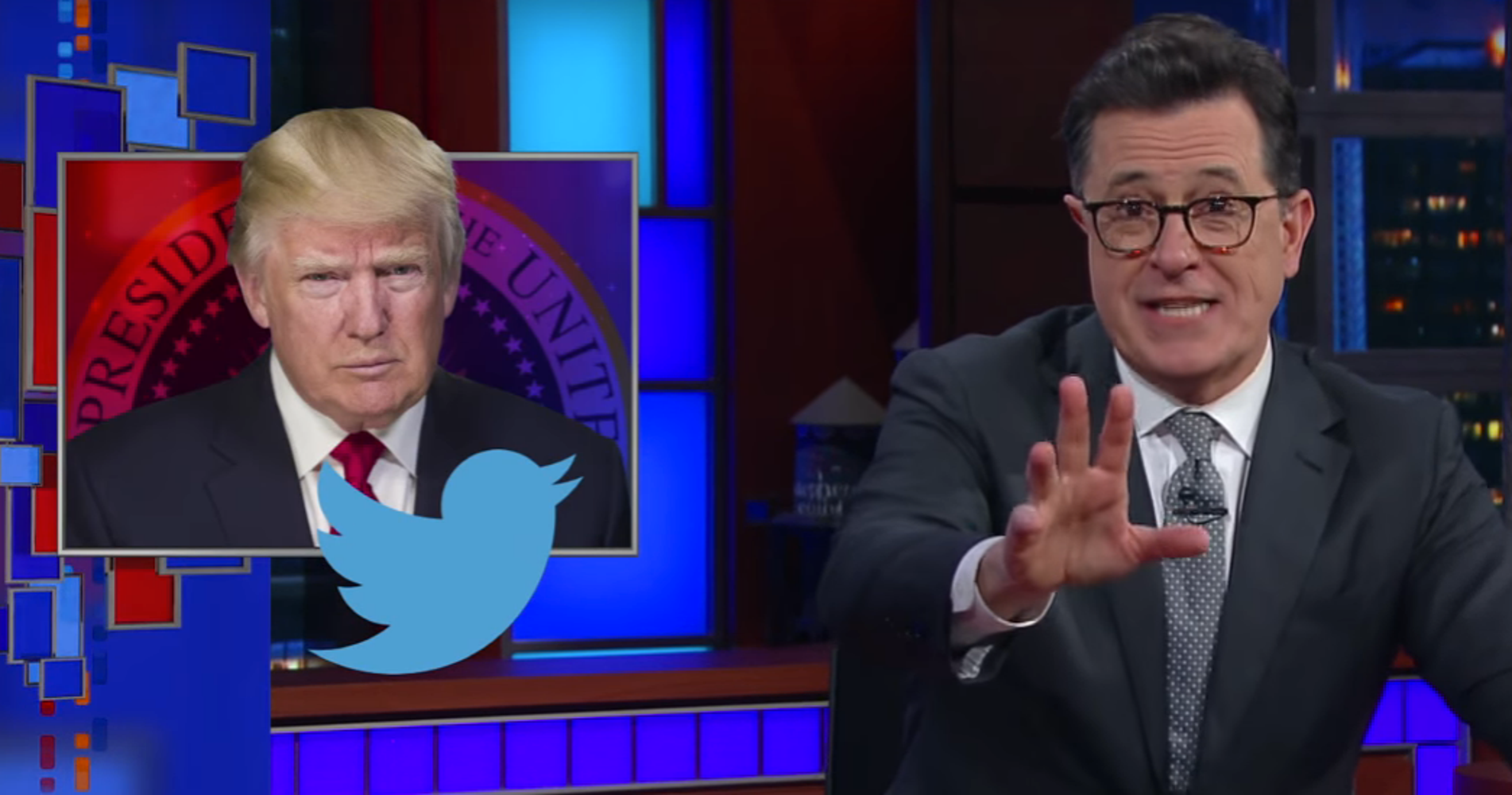 Nation, we have a bigly problem on our hands.
Donald Trump has the power to start a new national outrage in 140 characters or less. His tweets aren't only concerning to the country, but also his own staff, whom he consistently contradicts.
For example, the White House kept saying Trump's travel ban wasn't an actual "travel ban," only to be met by tweets like this:
"First of all, thanks for watching, sir," said Colbert in a message to Trump on his Tuesday show.
He continued, "Second, as an honorary member of the media, please stop tweeting, especially early in the morning so we have to write about it all day long 'cause that's a lot of material for us to have on our show. Some days we come up with too many jokes, and we have some left over for the next day, and I have to start drinking early. So please, no tweeting. None. I demand it."
Colbert even had "Cartoon Donald Trump" on the show to confront him about the tweets, and apparently not even a fake Donald Trump can stop himself.
"The Late Show" airs weeknights at 11:35 p.m. ET on CBS.