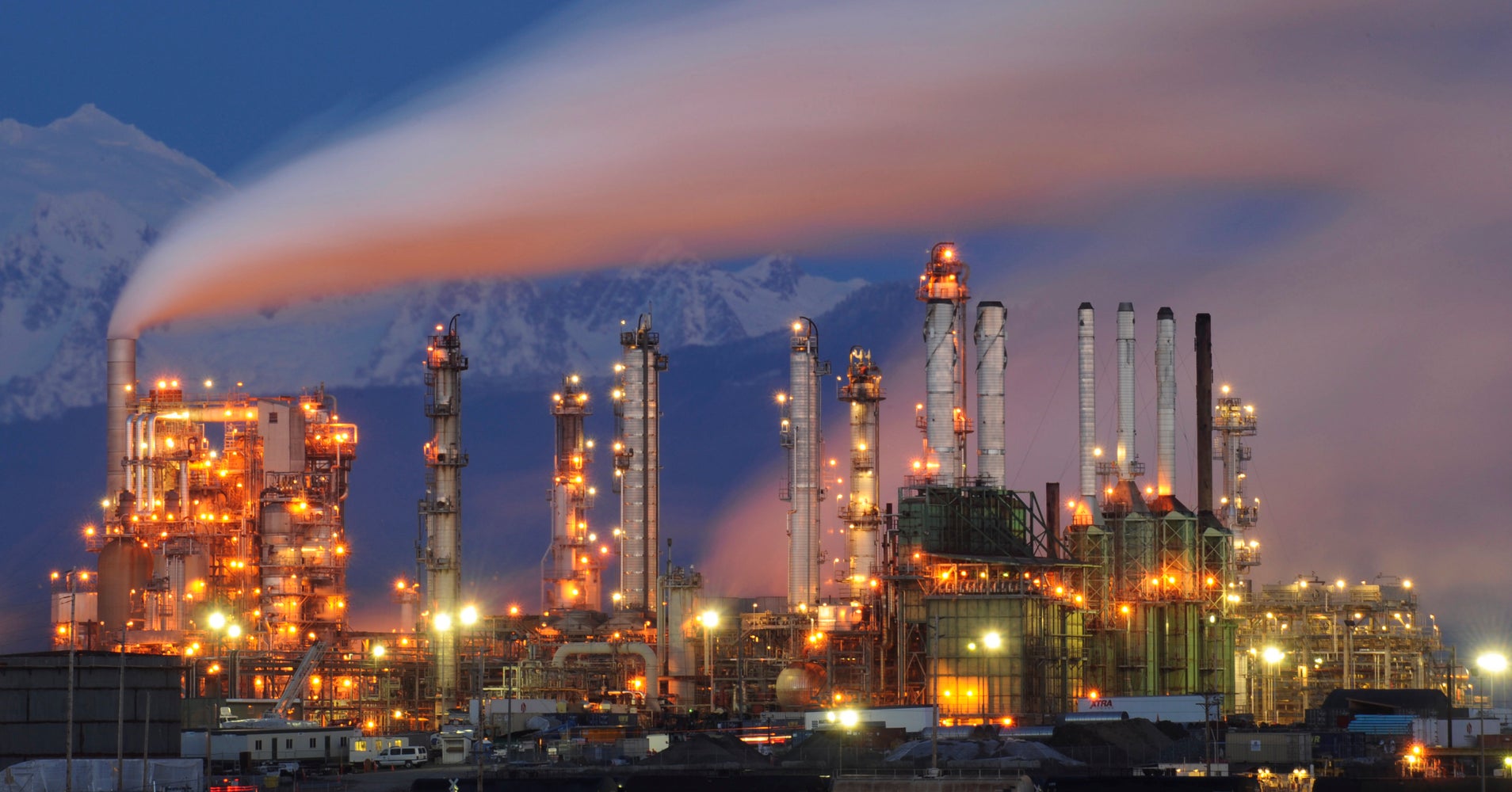 A state appeals judge has rejected a $2.4 million dollar fine for an oil company after a refinery explosion killed seven workers.
But late last week, Judge Mark Jaffe of the Washington State Board of Industrial Insurance Appeals overturned the fine, saying the state had not shown that the deadly explosion was Tesoro's fault. The company had been appealing the fine for years — though it did pay millions of dollars to the families of the victims.
The explosion occurred at the Tesoro's Anacortes refinery when a heat exchanger ruptured. The rupture released extremely hot hydrogen and naphtha, which ignited. The ensuing explosion was so intense that many people felt a shock wave across the nearby Fidalgo Bay, and a huge fireball shot into the sky over the refinery, the Seattle Times reported at the time. (The outlet's report was published before the final death toll.)
Seven workers — Daniel Aldridge, Matt Bowen, Matt Gumbel, Darrin Hoines, Lew Janz, Kathryn Powell and Donna Van Dreumel — died from injuries sustained in the blast, according to KUOW.
The state's Department of Labor and Industries accused Tesoro of dozens of violations that contributed to the explosion, and these alleged violations led to officials handing down the $2.4 million fine.
But Judge Jaffe wrote in his ruling on Thursday that the state was "unable to really articulate what Tesoro did or did not do to cause the explosion."
The Washington Department of Labor and Industries, however, is not the only group that has blamed the company for the disaster.
The company has repeatedly asserted it was not at fault for the explosion and that its heat exchanger maintenance was in line with industry standards and regulations.
Tesoro spokesman Matt Gill told GoSkagit.com that the company supported Judge Jaffe's decision.