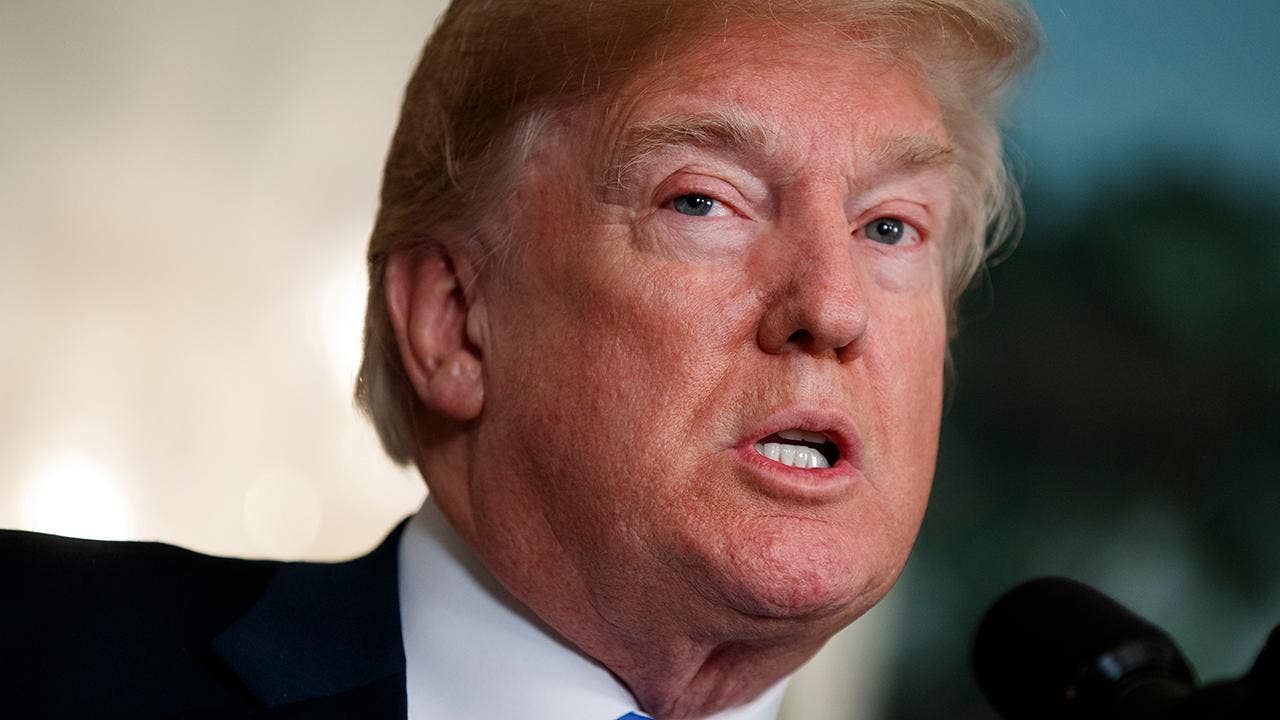 President Trump tried Sunday to strike an upbeat tone about the $1.3 trillion budget he recently signed that includes a hefty $700 billion for the military, but only a fraction of the roughly $18 billion he sought for the border wall.
"Because of the $700 & $716 Billion Dollars gotten to rebuild our Military, many jobs are created and our Military is again rich," Trump tweeted. "Building a great Border Wall, with drugs (poison) and enemy combatants pouring into our Country, is all about National Defense. Build WALL through M!"
The president has taken criticism from both ends of the political spectrum for the congressional budget deal he signed last week, with conservatives complaining it increases the federal deficit to more than $1 trillion, while Democrats crow about Trump getting only $1.6 billion for national security and building his U.S.-Mexico border wall.
TRUMP, GOP LEADERS FACE BACKLASH OVER $1.3 TRILLION SPENDING PACKAGE
The president sought $18 billion for his border wall, but the plan includes just $1.6 billion. Trump said on Twitter that it's "just a down payment" and the "rest of the money will come."
"Much can be done with the $1.6 Billion given to building and fixing the border wall," Trump also tweeted Sunday. "It is just a down payment. Work will start immediately. The rest of the money will come – and remember DACA, the Democrats abandoned you (but we will not)!"
The budget bill did not include a permanent fix to DACA — the Obama-era program to temporarily protect some young illegal immigrants — as Democrats had hoped.
Democrats and Republicans largely agreed the budget deal adequately helped the under-funded U.S. military. The president said Friday he was disappointed with the package but needed to sign it to fund the military.