Talk about dumb and dumber.
FOX News Reports:
Former President Trump returns to Washington, D.C, this week for his first visit since leaving the White House a year and a half ago.
The former president will deliver the keynote address Tuesday at a two-day summit hosted by the America First Policy Institute, a nonprofit organization and think tank formed last year by officials who served in the Trump administration.
While the event is invitation-only and not open to the public, the speeches, including the former president's address, will be livestreamed.
Trump was last in
Washington, D.C.,
Jan. 20, 2021. He left the nation's capital hours before Joe Biden was inaugurated, becoming the first departing president in a century and a half who failed to attend his successor's inauguration.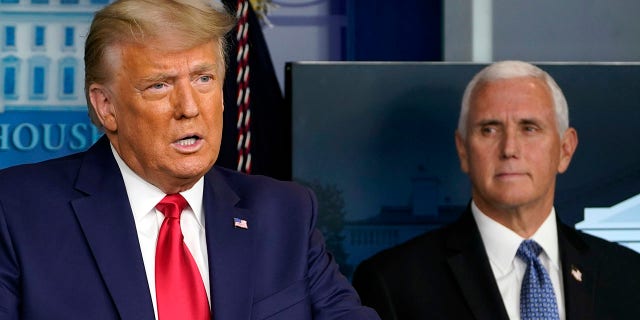 On the eve of Trump's Tuesday speech former Vice President Mike Pence will give what's being billed as a high-profile address at the Heritage Foundation that will focus on his "freedom agenda" policy initiatives and his vision for the future of the Republican Party.
Pence joined the Heritage Foundation, one of the oldest and most influential think tanks in the conservative movement, as a visiting fellow last year, two weeks after the end of the Trump administration. The former vice president has been crisscrossing the country, helping fellow Republicans running in the 2022 midterm elections and highlighting his agenda, which could also serve as a theme for a likely presidential run of his own in 2024.